WIKUS Whitepaper-Series
Strategies for more efficiency in the sawing process
Profit from the expertise of our cutting experts: The bandsaw technology has undergone rapid development in recent years. Our Whitepaper series informs you regularly about everything you have to know about innovative cutting solutions, digitization and everything what is moving our industry.
Digital tools and service solutions
With the download you get unlimited and free access to the whitepaper about digital trends in the sawing technology and their influence on an efficient production process.
Digital solutions in sawing technology - automation of sawing processes and tool management tools, digital band saw blade selection, optimization of cutting parameters, etc.
Increase machine availability with condition monitoring and predictive maintenance
Linking of machine and tools - Extending service lives and increasing productivity through direct communication between tool and machine
Order now free of charge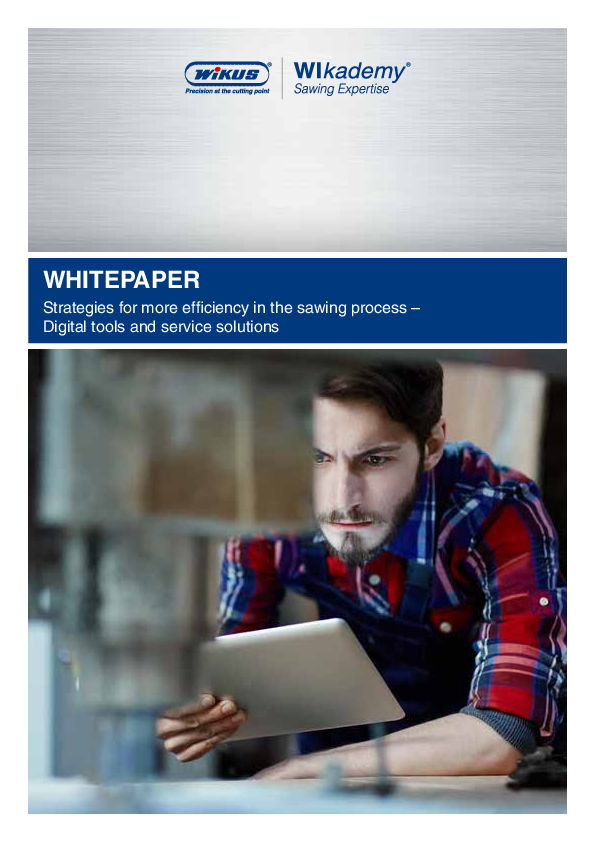 Investing future-oriented and promoting qualification
With the download, you will receive unlimited and free access to the Whitepaper regarding investments and qualification for an efficient production.
Two major trends – the industrial 3D-print and high-tech materials in the production process
Sustainable by HR-development and in-house qualification
Digital tools and service solutions regarding the application – support for skilled workers
Order now free of charge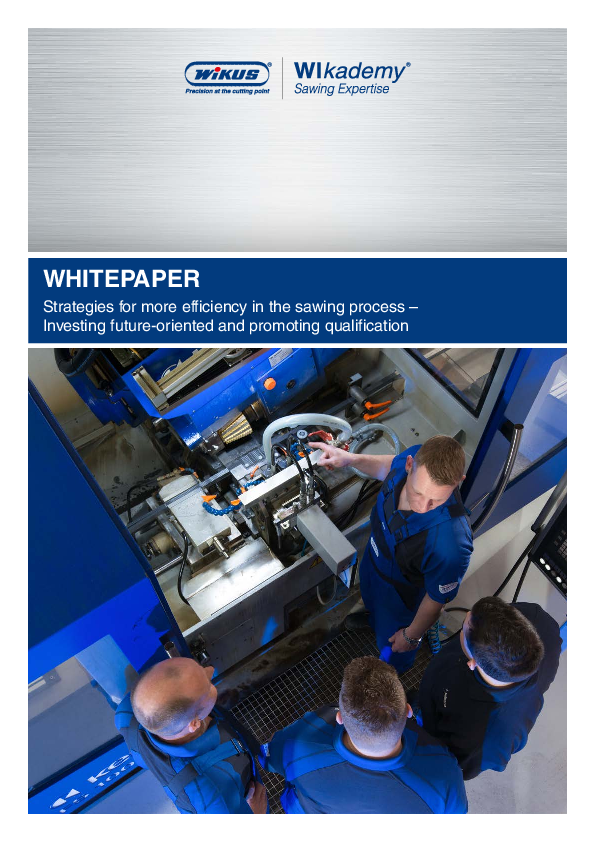 Any more questions?
The experts of our Technical Competence Center are happy to help you answer further technical questions connected to band selection and use.