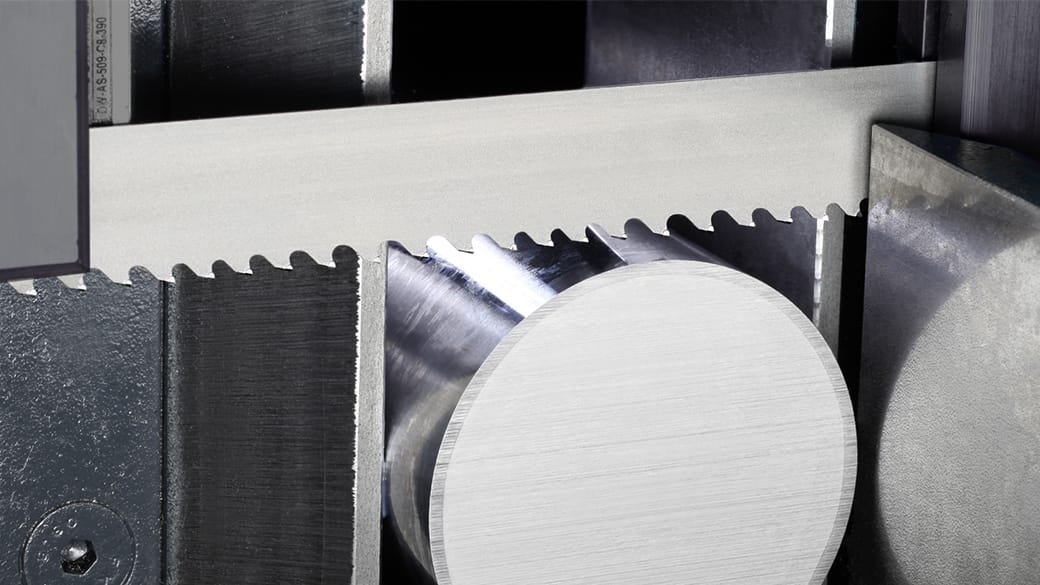 FUTURA® SN
The specialist for "hard shell and soft core"
Product level S

Tooth shape TSN

Solid materials

Band width 27 x 0.9 - 67 x 1.6mm

Band width 1-1/16 x 0.035 - 2-5/8 x 0.063 Inch
The specialist for "hard shell and soft core"
Application
Surface hardened components and hard chrome plated workpieces
Through hardened steels up to 65 HRC, Manganese high carbon steel
Advantages
Hardened materials machined by cutting
Good cutting rates and good surface quality
Increased efficiency due to high blade-life
Features
Optimised special geometry with negative rake angle
Ground trapezoid tooth without set
Dimensions
Tooth pitch in ZpZ
Width x thickness
mm
Inch
27 x 0.90
1-1/16 x 0.035
34 x 1.10
1-3/8 x 0.042
41 x 1.30
1-5/8 x 0.050
54 x 1.60
2-1/8 x 0.063
67 x 1.60
2-5/8 x 0.063
3-4
2-3
TSN
TSN
TSN
TSN
TSN
TSN
TSN

80-170

3.1-6.7

150-300

5.9-11.8
TSN = Tooth shape TSN

UPGRADE: The new product generation of WIKUS´proven special band saw blade FUTURA® SN is available effective immediately. Tool lives up to twice as long can be achieved compared to the previous version thanks to its optimized tooth geometry in conjunction with the perfectly matched cutting material.
Any more questions?
The experts of our Technical Competence Center are happy to help you answer further technical questions connected to band selection and use.