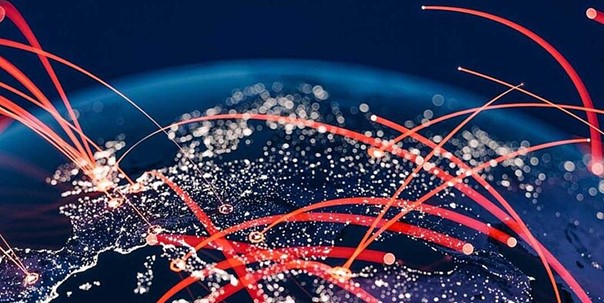 Strategic Personnel Growth: WIKUS Strengthens Future International Plans with Multiple Key Sales Positions
WIKUS-Sägenfabrik Wilhelm H. Kullmann GmbH & Co. KG is pursuing a path of international growth and has set a course for success with even more extensive sales expertise: Martin Käfer will become the new CEO of WIKUS Austria GmbH on January 1, 2023. Other changes among subsidiaries occurred in 2022 at WIKUS Nordic in Sweden and WIKUS Canada.
Spangenberg, Dec. 19, 2022: — Europe's largest saw blade manufacturer, WIKUS, has further diversified its global sales team for the coming years and is going forward with new leadership and strategic personnel changes in Austria, Northern Europe, Canada, and at its headquarters in Spangenberg. One of the main reasons is increased demand in these regions and others for the products and services of this global manufacturer, which has 10 locations on 3 continents around the world. To achieve WIKUS' global growth targets, the filling of strategic positions in potential markets is a critical topic, including in Europe and North America.
Strategic Growth in Central and Northern Europe
Starting January 1, 2023, the position of chief executive officer of WIKUS Austria GmbH will be filled by Martin Käfer, who has been responsible for sales and application technology since 2009 and has been instrumental in the success of WIKUS Austria GmbH in that time.
The previous CEO, Dr. Harald Bauernfeind, who has also been CEO of WIKUS Nordic for the last 10 years, will enter into well-deserved retirement at the end of 2022. As CEO, Dr. Bauernfeind has been crucial to the success of WIKUS—under his leadership, WIKUS has become one of the leading providers of saws in Northern Europe, and its market position in Austria and neighboring export countries has grown substantially.
Dr. Bauernfeind was also CEO of WIKUS Nordic AB until the start of 2022. Heiko Wilken took over on April 1, 2022 as the new CEO in Sweden. Wilken came from a leadership position for the Asia-Pacific region at a Swedish steel company and has in-depth industry knowledge. The Nordic market now includes Norway, Finland and Denmark. Wilken is consolidating responsibility for partners in these markets with WIKUS Nordic AB..
Building on Success with New CSO at WIKUS Canada
In the newly created position of chief sales officer (CSO), Benjamin Scheiner has been at the helm of subsidiary WIKUS Canada Ltd. since May 2, 2022. One of his duties is to continue expanding the current sales structure while focusing on existing growth potential in the Canadian market. He brings to his position extensive experience as a sales and marketing manager for a Canadian company.
Future Growth Still the Focus
The personnel additions and expansions are in line with WIKUS' global sales strategy. WIKUS is making a targeted investment in the future for goals such as continuing to expand machine capacity, using resources more efficiently and improving manufacturing processes. As part of this, WIKUS is also consistently building on the training and development of skilled workers and managers: In addition to the aforementioned persons, new positions were created in 2022 in departments such as Production and Training. Further modernization efforts, such as investments in machinery, building services engineering, energy efficiency, and fire safety, are also planned for 2023.
More information on these investments and efforts can be found on our website.
Stay well informed by subscribing to the WIKUS Newsletter, or follow us on LinkedIn and YouTube.