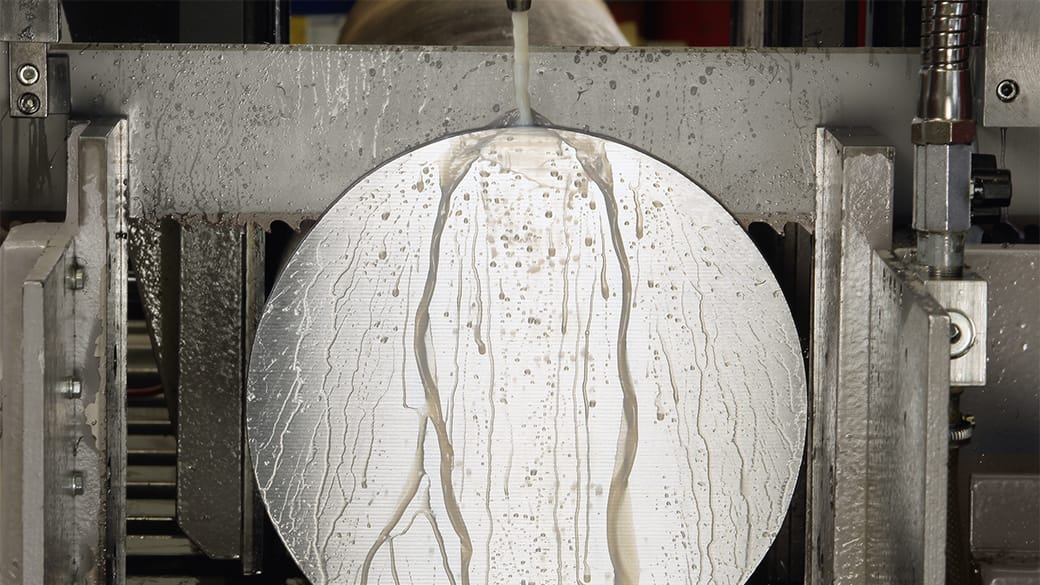 ARION® FG
The Royal Class of Band Sawing
Product Level S

Trapezoid tooth

Solid materials

Band width 54 x 1.1 - 100 x 1.1mm
Add to watchlist
Added to watchlist

The Royal Class of Band Sawing
Discover the royal class of band sawing: with ARION® FG and its wear-resistant hard coating. With its carbide band saw blade, WIKUS has created a high-performance sawing tool that delivers maximum cutting power, shorter cutting times, and minimal cutting costs and material waste during the sawing process. Thanks to thin-cutting technology, users can benefit from maximum productivity and cost-effectiveness, especially when cutting steels.
Application Range
Application:
Large series and mass cutting processes on high performance sawing machines
Short piece production of solid materials, structural, case-hardened and tempering steels as well as cast iron
Forging technology
Advantages:
Extremely high cutting rate in continuous operation
Significantly reduced cutting time and highest productivity
Low material loss due to thin-cut technology and thereby savings in costs and production process
Precise flatness of the cutting surfaces
Excellent efficiency by high blade-life
Features:
Carbide cutting edge with very wear-resistant grade
Polished trapezoid tooth (FUTURA® geometry)
Thin-cutting technology with very high blade stability
Wear-resistant multi-layer hard coating on tooth edges and back edges
Dimensions
Tooth pitch in ZpZ
Width x thickness
mm
Inch
54 x 1.10
2-1/8 x 0.042
67 x 1.10
2-5/8 x 0.042
80 x 1.10
3-1/8 x 0.042
100 x 1.10
4 x 0.042
3-4
2-3
1.7-2
1.4-2
1-1.4
0.7-1
T
T
T
T
T
T
T
T
T
T
T
T
T

90-150

3.5-5.9

130-250

5.1-9.8

200-300

7.9-11.8

250-500

9.8-19.7

500-800

19.7-31.5

800-2000

31.5-78.7
Case-hardening steels, spring steels and ball-bearing steels
Nitrided steel, high-speed steel and tool steel
Construction, deep-drawn and machining steels
Carbon steels, and quenched and tempered steels
Cast iron
Any more questions?
The experts of our Technical Competence Center are happy to help you answer further technical questions connected to band selection and use.