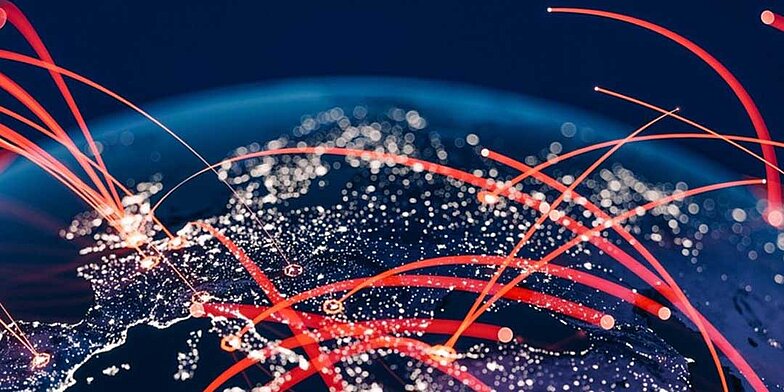 New appointments to international sales positions in Northern Europe and Canada
WIKUS reinforces its international sales force in important key positions and appoints Heiko Wilken as Managing Director of WIKUS Nordic AB in Sweden and Benjamin Scheiner as Chief Sales Officer (CSO) of WIKUS Canada Limited.
Spangenberg, May 2nd, 2022: Europe's largest sawmill manufacturer WIKUS appoints key executives for international subsidiaries in Northern Europe and Canada. Filling the management positions with proven sales professionals is a further step on the way to achieving WIKUS' global growth targets.
Heiko Wilken leads WIKUS Nordic
The new Managing Director of WIKUS Nordic AB in Sweden is Heiko Wilken. He has been active since April 1st, 2022 and took over the position from Dr. Harald Bauernfeind, Managing Director of WIKUS AUSTRIA GmbH. The latter worked for Nordic and Austria for ten years and made a significant contribution to the success of the WIKUS Group. Dr. Harald Bauernfeind will retire at the end of 2022 and will work hand in hand with Heiko Wilken until then. The Nordic market now includes Sweden, Norway, Finland, and Denmark. Wilken will integrate the countries' business partners into WIKUS Nordic – and is excellently prepared: He was previously in charge of the Asia Pacific region at a Swedish steel company and has in-depth knowledge of global production processes.
Benjamin Scheiner is CSO in Canada
The newly created position of Chief Sales Officer (CSO) at WIKUS Canada has been held by Benjamin Scheiner since May 2nd, 2022. The previous Managing Director Philip Neukom left the company on April 30th, 2022 and can look back on three and a half years of successful work for WIKUS Canada. Benjamin Scheiner's task now is to further expand the sales structure and focus on the growth potential in the Canadian market. For his position as CSO at WIKUS Canada, he will provide extensive knowledge and experience as a director in the sales and marketing division of a Canadian company.
Special focus on Northern Europe and Canada
The filling of the two strategically important positions in the potential markets of Nordic and Canada is a particular focus in view of the global growth targets of WIKUS. One of the main reasons for this is that the products and services of the internationally active sawmill manufacturer, which is represented at ten locations on three continents, are also increasingly in demand in these regions. As professionals in their fields and with competencies in the international arena, Heiko Wilken and Benjamin Scheiner are ideally suited to lead the company into a high-growth future – WIKUS wishes them both all the best on their journey and much success in their new tasks.