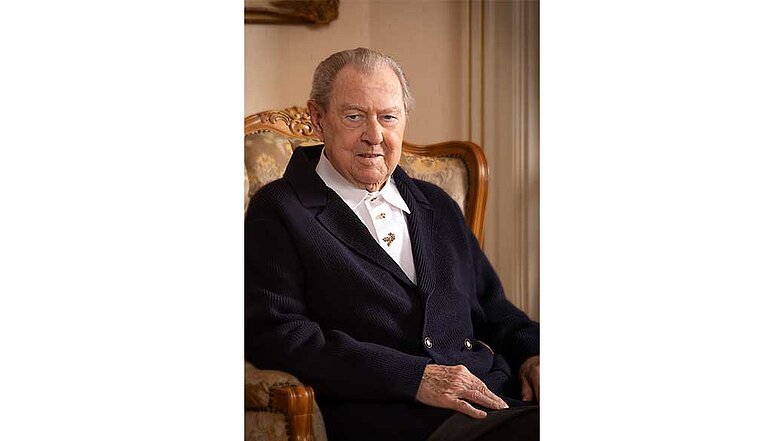 Wilhelm H. Kullmann deceased
We have to say farewell to our founder and senior chief Wilhelm Hubert Kullmann, who died on Christmas eve day, December 24th, 2019 at the age of 91.
Whatever good a person gives into the world is not lost. - Albert Schweitzer -
With him, we lose a leading company personality who founded the family owned company 60 years ago.
He created the company from nothing with a vision, backed by great entrepreneurial bravery, boundless creativity that has led to the company's height today.
His life was characterized by his sense of responsibility and the welfare of the WIKUS employees and people that surrounded him. His vivid spirit and his warmness will be greatly missed.
His determination and devotedness will be our model, and his life work we will continue responsibly and with foresight.
We will honor and hold him in grateful memory.
Supervisory Board, Shareholders, Management and employees of WIKUS-Sägenfabrik
Wilhelm H. Kullmann GmbH & Co. KG
Press Contact
Claudia Kaiser, Unternehmenskommunikation