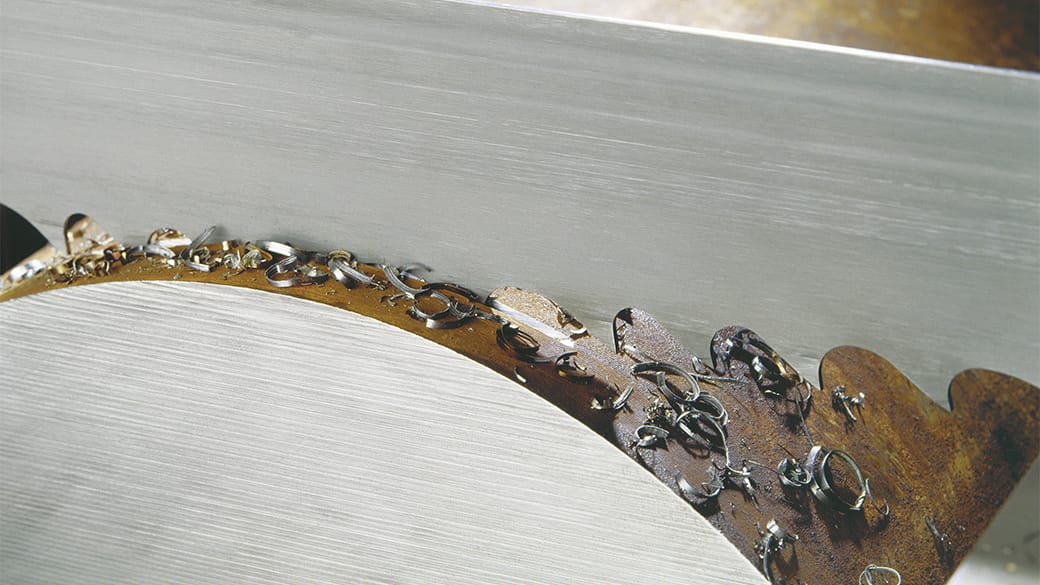 MARATHON® SW M42
Special design for cutting applications with residual stress materials
Product level 2

Hook tooth

Solid materials and profiles

Band width 34 x 1.1 - 67 x 1.6mm

Band width 1-5/8 x 0.050 - 2-5/8 x 0.063 Inch
Add to watchlist
Added to watchlist
MARATHON® SW M42 — Special designs for cutting applications with residual stress material
MARATHON® SW M42 has an extra wide set that prevents jamming of the band saw blade when cutting materials with residual stress.
The bimetal band saw blade is particularly impressive for its high performance when sawing solid materials and profiles with residual stresses. The all-rounder for a wide range of applications makes sawing particularly economical.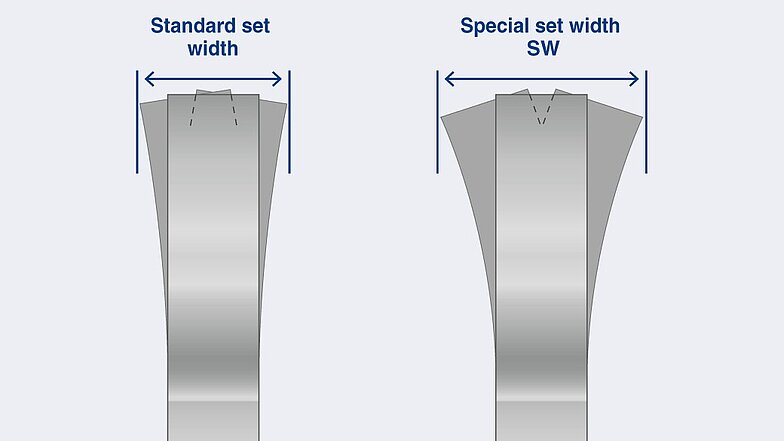 Application Range
Application
Workpieces with residual stress
Metals up to 1000 N/mm² tensile strength
Advantages
No jamming in the cutting channel with material residual stresses
Cost savings due to less frequent blade changes and straight cuts
Excellent cutting quality due to highly smooth and quiet running
High performance
Less post-processing due to low burr formation
Features
Extra wide set and variable tooth pitch
M42 tooth edge with positive rake angle
Insensitive to jamming in the event of residual stresses in the material
Dimensions
Tooth pitch in ZpZ
Width x thickness
mm
Inch
34 x 1.10
1-3/8 x 0.042
41 x 1.30
1-5/8 x 0.050
54 x 1.60
2-1/8 x 0.063
67 x 1.60
2-5/8 x 0.063
variable
constant
3-4
2-3
1.25
K
K
K
K
K
K
K

80-170

3.1-6.7

150-300

5.9-11.8

300-800

11.8-31.5
Case-hardening steels, spring steels and ball-bearing steels
Rust-proof and acid-resistant steels (ferretic)
Nitrided steel, high-speed steel and tool steel
Construction, deep-drawn and machining steels
Carbon steels, and quenched and tempered steels
Cast iron
Aluminium / aluminium alloys
Non-ferrous metals
Any more questions?
The experts of our Technical Competence Center are happy to help you answer further technical questions connected to band selection and use.