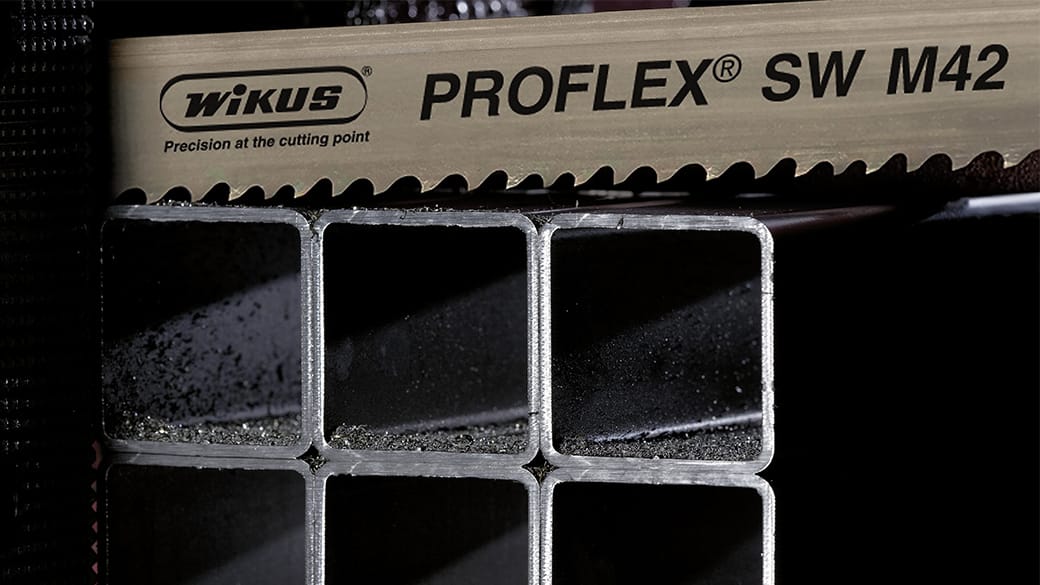 PROFLEX® SW M42
Special design for profiles made of residual stress material
Product level 2

Profile tooth

Profiles

Band width 34 x 1.1 - 67 x 1.6mm

Band width 1-3/8 x 0.042 - 2-5/8 x 0.063 Inch
Add to watchlist
Added to watchlist
PROFLEX® SW M42 — Special designs for profiles with residual stress material
Thermal influences or plastic deformation can cause residual stresses in semi-finished products, especially in profiles. When these tensions are released during the sawing process, jamming of a conventional band saw blade in the cutting channel often occurs.
The PROFLEX® SW M42 is the result of innovative development work by WIKUS. The extra wide special set means that profiles and girders with residual stresses can be separated without any problems. The bimetal band saw blade has impressive performance, especially in steel construction and in cutting industrial profile blanks.
The PROFLEX® SW M42 is equipped with a special profile tooth form in addition to the special SW set width, which is specially adapted to materials with residual stress.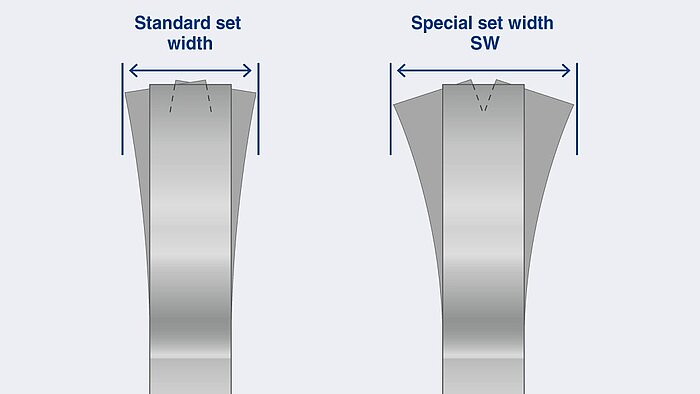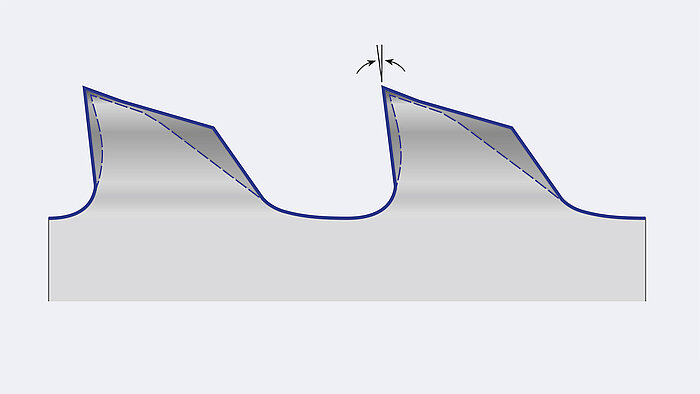 Application
Profiles and girders with residual stress
For steel construction and industrial profile cuts

Advantages
No jamming in the cutting channel
Extra wide special limitation
Significantly extended lifetime
Resistant to broken teeth and bandbreakage
Low finishing due to low-burr cutting edges
Low noise level
Low vibration susceptibility

Features
Extra wide special set and variable tooth pitch
Extremely sturdy tooth contour
M42 tooth edge with positive rake angle
Dimensions
Tooth pitch in ZpZ
Width x thickness
mm
Inch
34 x 1.10
1-3/8 x 0.042
41 x 1.30
1-5/8 x 0.050
54 x 1.30
2-1/8 x 0.050
54 x 1.60
2-1/8 x 0.063
67 x 1.60
2-5/8 x 0.063
3-4
2-3
P
P
P
P
P
P
P
P

80-160

3.1-6.3

150-300

5.9-11.8
Case-hardening steels, spring steels and ball-bearing steels
Rust-proof and acid-resistant steels (ferretic)
Nitrided steel, high-speed steel and tool steel
Construction, deep-drawn and machining steels
Carbon steels, and quenched and tempered steels
Cast iron
Aluminium / aluminium alloys
Non-ferrous metals
Any more questions?
The experts of our Technical Competence Center are happy to help you answer further technical questions connected to band selection and use.