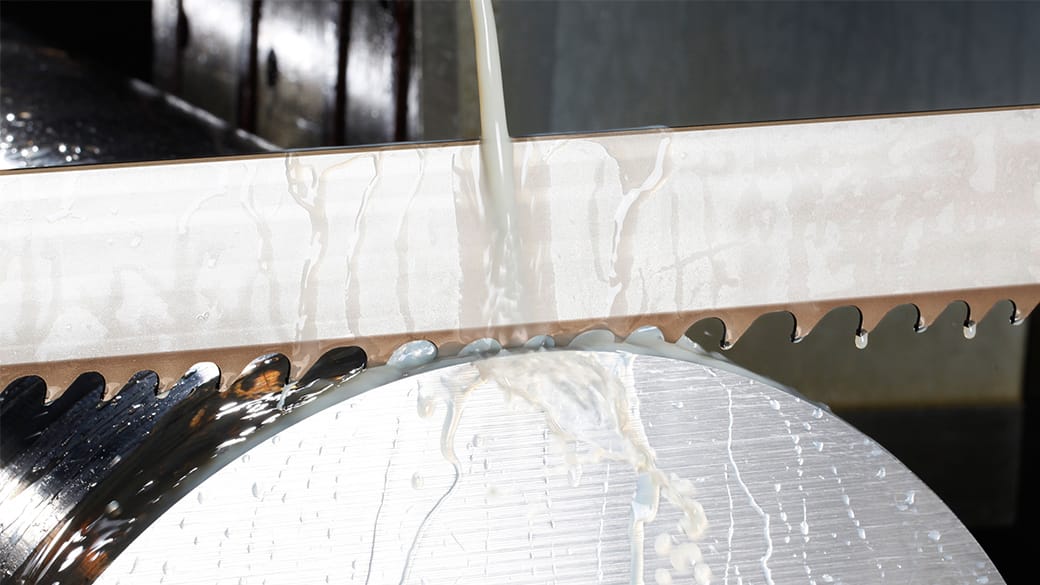 TAURUS® PREMIUM
The starter band saw blade coated with hard material
Product level 1

Trapezoid tooth

Solid materials

Band width 34 x 1.1 - 67 x 1.6mm

Band width 1-3/8 x 0.042 - 2-5/8 x 0.063 Inch
Add to watchlist
Added to watchlist

TAURUS® PREMIUM — The entry-level band saw blade with hard coating
The band saw blade TAURUS® PREMIUM is the economical solution for a broad application spectrum. The carbide band saw blade with hard coating is characterized by the possibility of an approx. 20% increase in cutting rate as well as a significant increase of blade-life.
The additional coating on the back edge of the strap ensures less friction. In addition, the band saw blade is ideal for new users in the carbide sector, as there is no need for a blade change when changing the material.

Application
All steels
Solid material
aluminum alloys
non-ferrous metals
cast iron

Advantages
High cutting performance and very good cutting surface
Longlifetimereducesdowntime
Low vibration and smooth running
Ideal for beginners with high performance and service life requirements

Features
Carbide-tipped tooth edges coated with hard material
Additional back edge coating for lower friction
Innovative tooth geometry
High cutting rate due to trapezoid tooth with positive rake angle
variable tooth pitch
Carrier band and carbide tips are the basic components of the TAURUS® PREMIUM. The hard coating on the cutting edge provides improved wear protection. To reduce the friction of the carrier band in use, WIKUS supplies the band saw blade with an additional back edge coating . This reduces the wear of the tool in the back of the band. This supports the long blade-life of the carbide band saw blade.
Dimensions
Tooth pitch in ZpZ
Width x thickness
mm
Inch
34 x 1.10
1-3/8 x 0.042
41 x 1.30
1-5/8 x 0.050
54 x 1.30
2-1/8 x 0.050
54 x 1.60
2-1/8 x 0.063
67 x 1.60
2-5/8 x 0.063
3-4
2-3
1.7-2
1.4-2
T
T
T
T
T
T
T
T
T
T
T
T

80-170

3.1-6.7

150-300

5.9-11.8

250-370

9.8-14.6

290-550

11.4-21.6
Case-hardening steels, spring steels and ball-bearing steels
Rust-proof and acid-resistant steels (ferretic)
Nickel-based alloys
Nitrided steel, high-speed steel and tool steel
Titanium / titanium alloys
Construction, deep-drawn and machining steels
Carbon steels, and quenched and tempered steels
Tempered steels (over 1000 N/mm² / 32 HRC)
Rust-proof and acid-resistant steels (austenitic)
Duplex and heat-resistant steels
Cast iron
Aluminium / aluminium alloys
Aluminium bronzes
Non-ferrous metals
Any more questions?
The experts of our Technical Competence Center are happy to help you answer further technical questions connected to band selection and use.