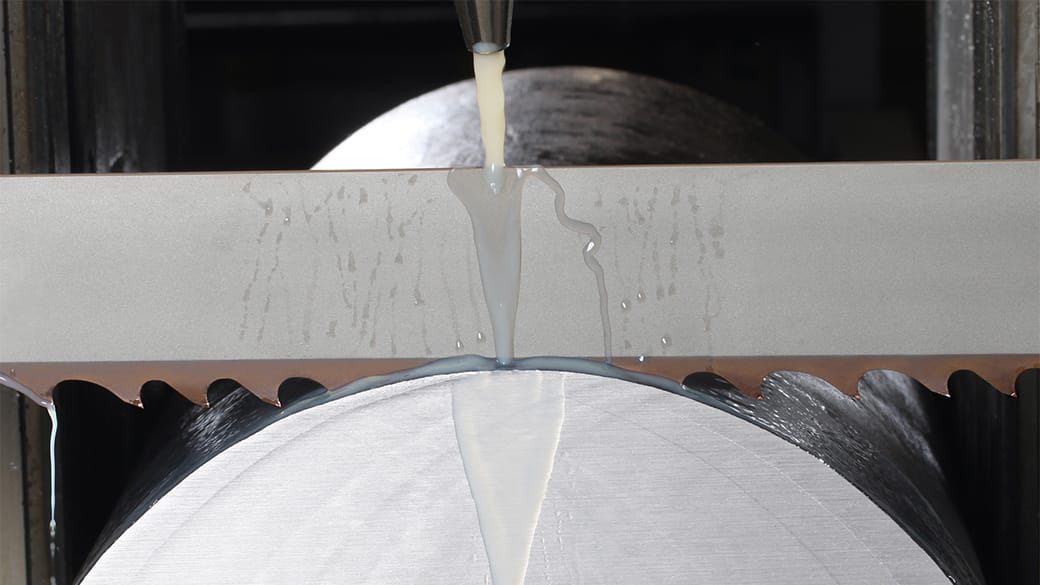 DUROSET® PREMIUM
The sturdy all-round band saw blade coated with hard material
Product level 2

Hook tooth

Solid materials

Band width 34 x 1.1 - 80 x 1.6mm

Band width 1-3/8 x 0.042 - 3-1/8 x 0.063 Inch
Add to watchlist
Added to watchlist

DUROSET® PREMIUM — The robust all-rounder band saw blade with hard coating
The DUROSET® PREMIUM owes its extreme robustness to the innovative, precision-ground cutting geometry in combination with a special limitation.
To reduce friction, the back edge of the DUROSET® PREMIUM is additionally provided with a hard coating. It offers even greater protection against wear.

Application
All steels, forged and scaled surfaces
Tempered materials with tensile strength greater than 1000N/mm2
Aluminium bronze and cast iron
Solid materials and thick-walled tubes and profiles
Large block machining

Advantages
Impressive increase in productivity
Capacity potentials in bottlenecks
Particularly high wear resistance and blade-life
Low-vibration and smooth running due to variable tooth pitch
High cutting rate for even shorter cutting times

Features
Special hard coating for steel machining
Additional back edge coating for lower friction
Carbide tips in special geometry with positive rake angle for universal

Dimensions
Tooth pitch in ZpZ
Width x thickness
mm
Inch
34 x 1.10
1-3/8 x 0.042
41 x 1.30
1-5/8 x 0.050
54 x 1.60
2-1/8 x 0.063
67 x 1.60
2-5/8 x 0.063
80 x 1.60
3-1/8 x 0.063
1.8-2.5
1.4-1.8
1-1.4
0.7-1
K
K
K
K
K
K
K

180-350

7.1-13.8

300-700

11.8-27.5

500-1000

19.7-39.4

900-2000

35.4-78.7
Case-hardening steels, spring steels and ball-bearing steels
Rust-proof and acid-resistant steels (ferretic)
Nickel-based alloys
Nitrided steel, high-speed steel and tool steel
Titanium / titanium alloys
Construction, deep-drawn and machining steels
Carbon steels, and quenched and tempered steels
Tempered steels (over 1000 N/mm² / 32 HRC)
Rust-proof and acid-resistant steels (austenitic)
Duplex and heat-resistant steels
Cast iron
Aluminium bronzes
Any more questions?
The experts of our Technical Competence Center are happy to help you answer further technical questions connected to band selection and use.