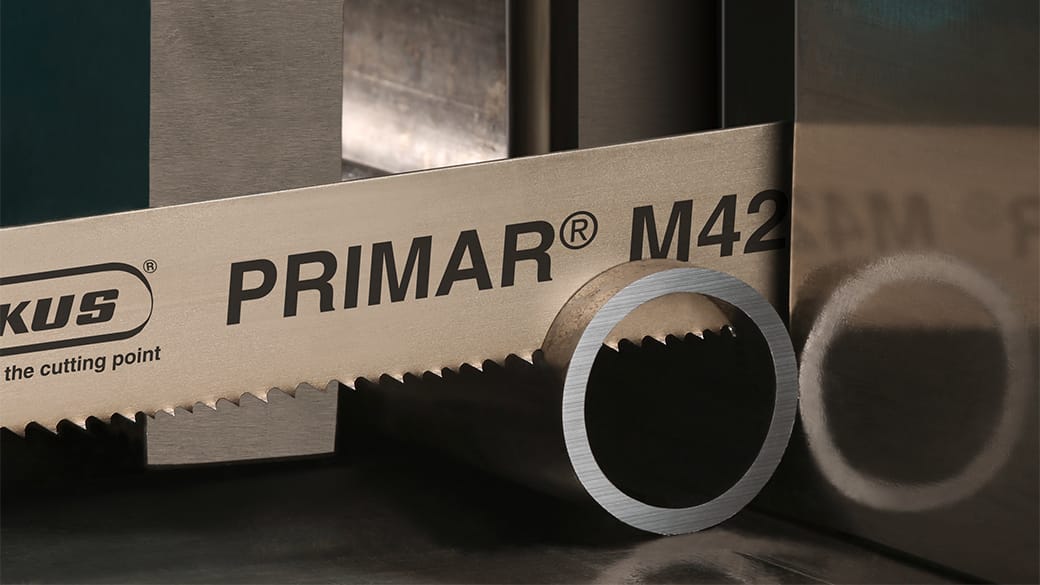 PRIMAR® M42
The versatile option in Level-1 for small and medium-sized workpieces
Product level 1

Standard or hook tooth

Profiles + Solid materials

Band width 27 x 0.9 - 67 x 1.6mm
Request a quote
Dummy text, thank you for your interest:
The versatile option in Level-1 for small and medium-sized workpieces
With PRIMAR® M42 WIKUS is now also setting new standards in the bimetal Level-1 segment. The innovative production process guarantees good product properties and a good blade-life - and all of this with a versatile range of applications.
The cost per cut can be reduced, thanks to the high degree of process reliability. As a result of the superfinish, the optimised contours on the tooth cutting edges produce improved cutting surfaces.
Application Range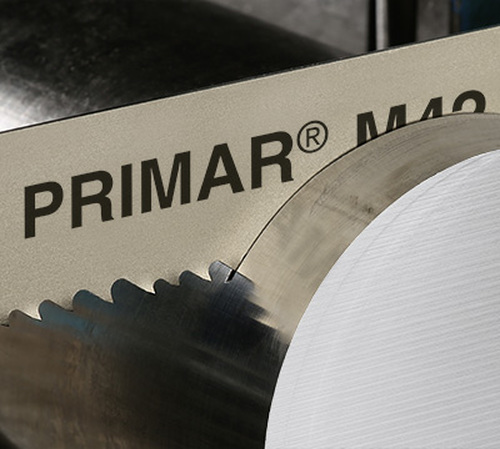 Applications
small to medium-sized workpieces
solids and profiles
industrial applications and workshops
all metals up to 1000 N/mm² tensile strength
Features
M42 tooth edge with customised rake angle
optimised variable tooth pitch and standard tooth setting
Advantages at a glance

less frequent blade changes
thanks to universal field of application
good blade-life
thanks to new manufacturing processes

low operating noise
thanks to variable tooth pitch

good cutting surface
thanks to precise tooth setting

very good price-performance-ratio
in the Level-1 segment
NEW: QR code for ParaMaster® APP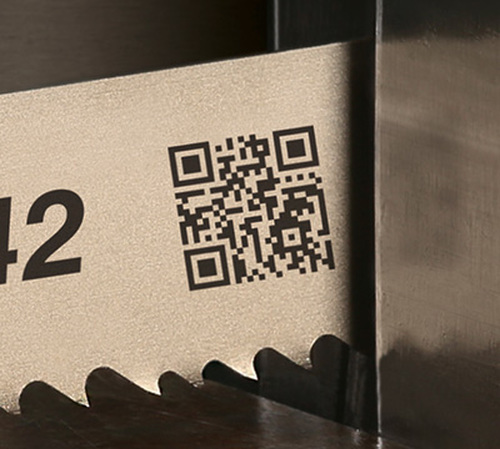 When scanning the QR code on the blade with the ParaMaster® App, the blade data are transmitted automatically.
Dimensions
Tooth pitch in ZpZ
Width x thickness
mm
Inch
27 x 0.90
1-1/16 x 0.035
34 x 1.10
1-3/8 x 0.042
41 x 1.30
1-5/8 x 0.050
54 x 1.30
2-1/8 x 0.050
54 x 1.60
2-1/8 x 0.063
67 x 1.60
2-5/8 x 0.063
8-12
6-10
5-8
4-6
3-4
2-3
1.4-2
1-1.4
S
S
S
K
K
K
S
K
K
K
K
K
K
K
K
K
K
K
K
K
K

10-30

0.4-1.2

20-50

0.8-2

30-60

1.2-2.4

50-90

2-3.5

80-150

3.1-5.9

120-250

5.9-9.8

250-500

9.8-19.7

500-800

19.7-31.5
S = Standard tooth
K = Hook tooth
Case-hardened steels, spring steels and ball-bearing steels
Rust-proof and acid-resistant steels (ferretic)
Nitrided steel, high-speed steel and tool steel
Construction, deep-drawn and machining steels
Carbon steels, and quenched and tempered steels
Cast iron
Aluminium / aluminium alloys
Non-ferrous metals
Any more questions?
Our experts in the WIKUS application engineering division will be happy to help you answer further technical questions connected to band selection and use.