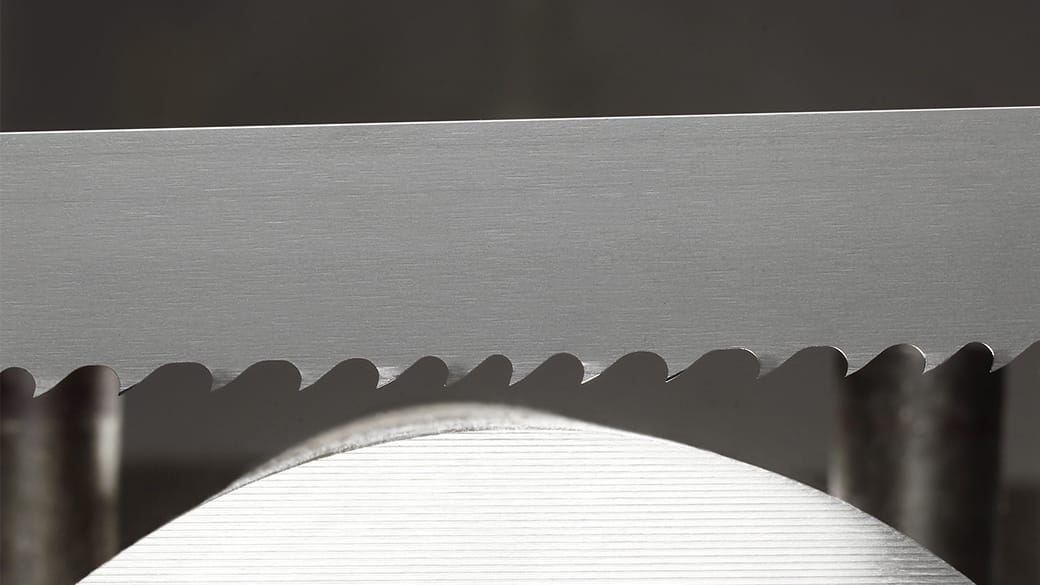 SELEKTA® GS M42
High performance with Superfinishing
Product level 3

Hook tooth

Solid materials

Band width 27 x 0.9 - 80 x 1.6mm

Band width 1-1/16 x 0.035 - 3-1/8 x 0.063 Inch
Add to watchlist
Added to watchlist
SELEKTA® GS M42 – High performance with Superfinishing
Applications
Metals up to 1000 N/mm² tensile strength
High cutting rate with small and large solid material
Advantages
Low finishing due to perfect surface quality
Low material allowance by exact gating
Short cutting time by high performance
Features
Patented performance and surface teeth
M42 cutting edge with extra positive rake angle
Dimensions
Tooth pitch in ZpZ
Width x thickness
mm
Inch
27 x 0.90
1-1/16 x 0.035
34 x 1.10
1-3/8 x 0.042
41 x 0.90
1-5/8 x 0.035
41 x 1.30
1-5/8 x 0.050
54 x 1.30
2-1/8 x 0.050
54 x 1.60
2-1/8 x 0.063
67 x 1.60
2-5/8 x 0.063
80 x 1.60
3-1/8 x 0.063
4-6
3-4
2-3
1.4-2
1-1.4
K
K
K
K
K
K
K
K
K
K
K
K
K
K
K
K
K
K
K*
K*
K*
K*

50-100

2-3.9

80-170

3.1-6.7

150-300

5.9-11.8

250-550

9.8-21.6

500-1000

19.7-39.4
K = Hook tooth

*Optimised superfinish:
From now on, this dimension will be changed to the new inline production. This gives the saw band a high quality finish in the form of a shiny, smooth surface. The fine band surface protects the band guides of the machine and increases the fatigue strength. The other dimensions will be successively tightened.
Case-hardening steels, spring steels and ball-bearing steels
Rust-proof and acid-resistant steels (ferretic)
Nitrided steel, high-speed steel and tool steel
Construction, deep-drawn and machining steels
Carbon steels, and quenched and tempered steels
Cast iron
Aluminium / Si-alloys
Non-ferrous metals
Any more questions?
The experts of our Technical Competence Center are happy to help you answer further technical questions connected to band selection and use.