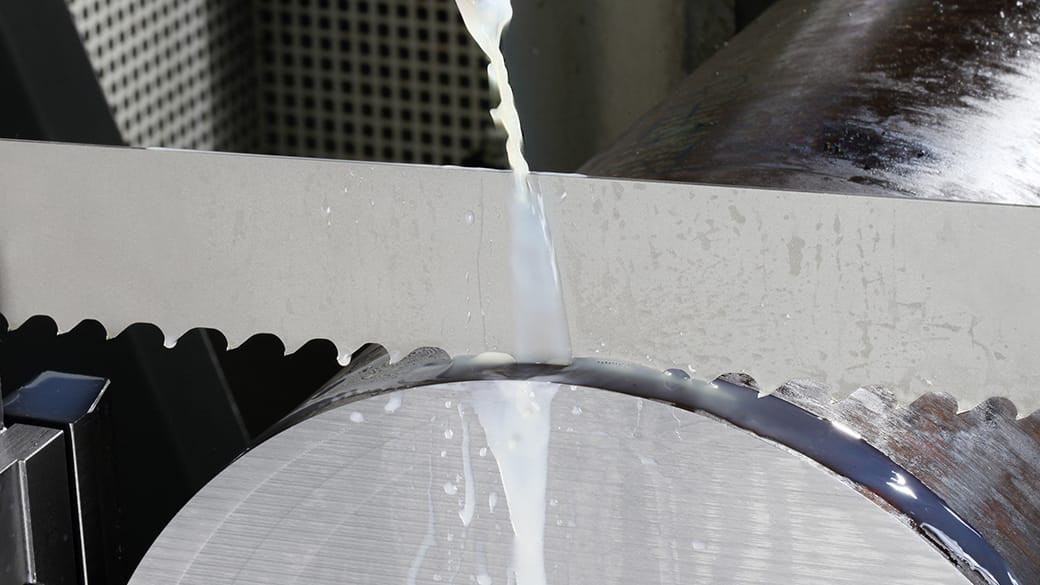 DUROSET®
The robust all-rounder for increased performance
Product level 2

Hook tooth

Solid materials

Band width 27 x 0.9 - 100 x 1.6mm

Band width 1-1/16 x 0.035 - 4 x 0.063 Inch
Add to watchlist
Added to watchlist

DUROSET® — The robust all-rounder for increased performance
The DUROSET® carbide band saw blade in set design stands out for its robustness and versatility both on powerful older bimetal band saw machines and on modern carbide band saw machines. This allows for performance increases of up to 50% compared to standard bimetal band saw blades.
Application
Allsteels,suitableforforgedandscaledsurfaces
Cast iron and aluminium bronze
Also suitable for tempered materials with tensile strength greater than 1000N/mm2
Solid material and thick-walled tubes

Advantages
Universal use on standard band saw machines (without carbide package)
Significant increase in productivity of the machine park
Robust design for high wear resistance
Low vibration and smooth running

Features
Set tooth geometry with positive rake angle at variable tooth pitch
Optimized sectional chip division
For the DUROSET® band saw blade, WIKUS uses an optimal backing material combined with set carbide tips. This robust design results in improved wear resistance and thus long blade-life.
The band saw blade has an innovative, precision-ground cutting geometry in combination with a set as well as a positive rake angle. This results in the robustness and the universal application possibilities in industrial applications on standard bandsaw machines. Blade changes are required much less frequently. The productivity of the machine park increases noticeably.
Dimensions
Tooth pitch in ZpZ
Width x thickness
mm
Inch
27 x 0.90
1-1/16 x 0.035
34 x 1.10
1-3/8 x 0.042
41 x 1.30
1-5/8 x 0.050
54 x 1.30
2-1/8 x 0.050
54 x 1.60
2-1/8 x 0.063
67 x 1.60
2-5/8 x 0.063
80 x 1.60
3-1/8 x 0.063
100 x 1.60
4 x 0.063
variable
constant
2.5-3.4
1.8-2.5
1.4-1.8
1-1.4
0.7-1
3
K
K
K
K
K
K
K
K
K
K
K
K
K
K
K
K
K

100-220

3.9-8.7

180-350

7.1-13.8

300-700

11.8-27.5

500-1000

19.7-39.4

900-2000

35.4-78.7

120-200

4.7-7.9
Case-hardening steels, spring steels and ball-bearing steels
Rust-proof and acid-resistant steels (ferretic)
Nickel-based alloys
Nitrided steel, high-speed steel and tool steel
Titanium / titanium alloys
Construction, deep-drawn and machining steels
Carbon steels, and quenched and tempered steels
Tempered steels (over 1000 N/mm² / 32 HRC)
Rust-proof and acid-resistant steels (austenitic)
Duplex and heat-resistant steels
Cast iron
Aluminium bronzes
Any more questions?
The experts of our Technical Competence Center are happy to help you answer further technical questions connected to band selection and use.