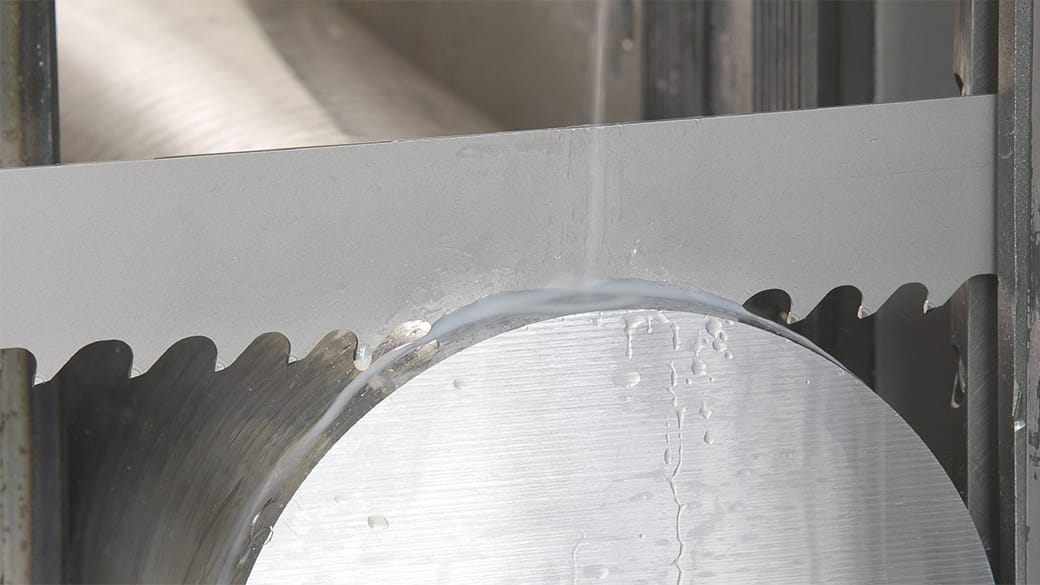 FUTURA®
The powerful best seller band saw blade
Product level 3

Trapezoid tooth

Solid materials

Band width 27 x 0.9 - 80 x 1.6mm

Band width 1-1/16 x 0.035 - 3-1/8 x 0.063 Inch
Add to watchlist
Added to watchlist

FUTURA® — The powerful best seller band saw blade
On modern band sawing machines suitable for carbide, FUTURA® unleashes its full potential, especially for multiple cuts on structural, case-hardened, quenched and tempered, and carbon steels.
On modern carbide-suitable band sawing machines, FUTURA® unleashes its full potential, especially for multiple cuts on structural, case-hardened, tempering, and carbon steels. Thanks to these benefits, the FUTURA® is suitable for customers with excellent standards.
Application Range
Application
Case-hardening,temperingandtoolsteels
Suitable for multiple cuts in the material mix
Advantages
Very high cutting performance and thus productivity
High wear resistance and thus long lifetime
Very smooth and quiet running, low cutting forces and straight cuts
Features
Polished trapezoid tooth with positive rake angle
Optimized chip division
The backing material for the carbide bodies ensures a very long lifetime of the FUTURA® band saw blade thanks to its excellent continuous operation properties.
The trapezoidal tooth geometry is created in several high-precision steps on computer-controlled sanding machines and enables high cutting rates with low cutting forces. With a positive rake angle and powerful chip division, FUTURA® produces high surface quality and straight cuts.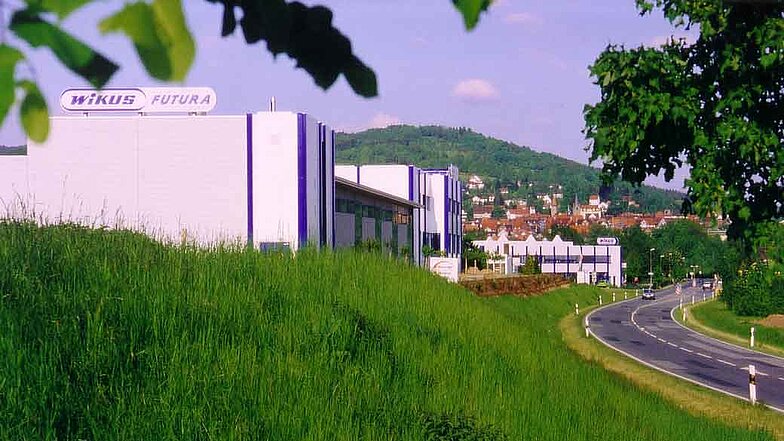 A band saw blade with a history
Back in the early 1990s, WIKUS revolutionized the world of steel cutting with carbide-tipped band saw blades with the launch of the FUTURA® product. The carbide band saw blade FUTURA® at that time has developed into a whole high-performance product family for a wide variety of sectors and materials.
Dimensions
Tooth pitch in ZpZ
Width x thickness
mm
Inch
27 x 0.90
1-1/16 x 0.035
34 x 1.10
1-3/8 x 0.042
41 x 1.30
1-5/8 x 0.050
54 x 1.30
2-1/8 x 0.050
54 x 1.60
2-1/8 x 0.063
67 x 1.60
2-5/8 x 0.063
80 x 1.60
3-1/8 x 0.063
3-4
2-3
1.7-2
1.4-2
1.2-1.6
1-1.4
0.85-1.15
T
T
T
T
T
T
T
T
T
T
T
T
T
T
T
T
T
T
T
T
T
T

80-170

3.1-6.7

150-300

5.9-11.8

250-370

9.8-14.6

290-550

11.4-21.6

400-750

15.7-29.5

500-1000

19.7-39.4

700-1400

27.6-55.1
Case-hardening steels, spring steels and ball-bearing steels
Nitrided steel, high-speed steel and tool steel
Construction, deep-drawn and machining steels
Carbon steels, and quenched and tempered steels
Cast iron
Any more questions?
The experts of our Technical Competence Center are happy to help you answer further technical questions connected to band selection and use.