SAWING ALUMINIUM ALLOYS Economic
Economic cutting of different workpiece sizes and shapes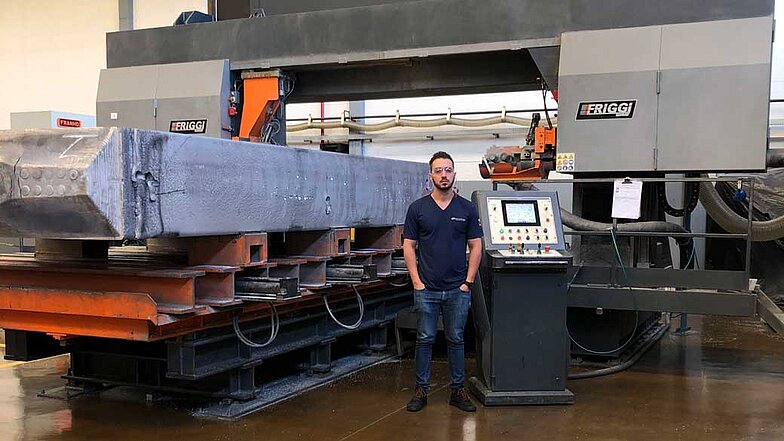 Customer profile
Metalthaga a supplier based in Brazil that processes all kinds of aluminium alloys in a wide range of workpiece sizes and shapes. The company ships its goods from Novo Hamburgo to customers in the aviation, automobile, construction, tool-making and agricultural sectors.
Challenges and requirements
The performance portfolio of Metalthaga includes machining and processing surfaces of cast and cut aluminium plates and blocks in various sizes. Depending on customer requirements, cut materials are machined on horizontal high-performance band saw blade machines of the make Friggi and also on the newly purchased band saw machines of the make FRANHO. In cooperation with WIKUS, the aim was to select suitable band saw blades for precise cuts and also to identify and realise targeted measures for maximising the service life, cutting performance and cutting costs.
The solution
MORE EFFICIENCY IN THE MACHINING PROCESS
To reduce their cutting costs, Metalthaga used inexpensive band saw blades in a lower performance class from a competitor brand. However, compared to high-class band saw blades, they require longer to cut the same amount of material. At the same time, they lead to higher wear because the band saw blades are not able to meet the special requirements connected to sawing aluminium alloys. The main causes of wear when sawing aluminium alloys are adhesion processes during the formation of a built-up edge and the resulting cutting edge wear. To prevent this, WIKUS recommended the carbide band saw blade ECODUR® that was specifically developed for sawing non-ferrous metals.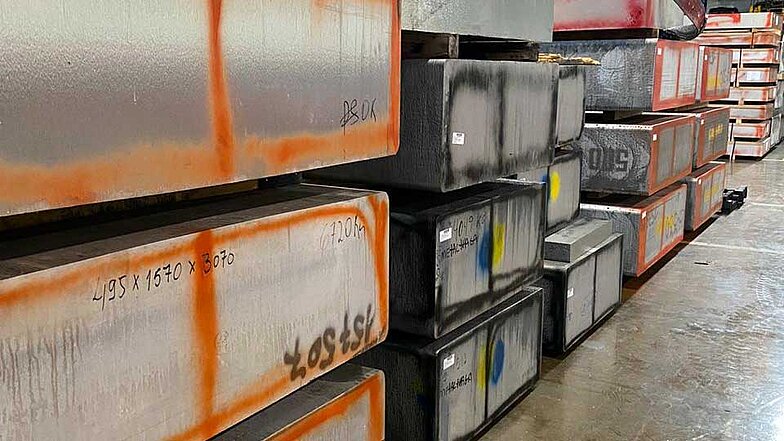 Also, WIKUS determined the optimum cutting parameters for the special applications and was therefore able to significantly improve the service life and also the cutting performance. Using a ECODUR® band saw blade led to total cost savings per cut of 42%. Also, it was possible to achieve a machine capacity per band of around 37 hours.
Saving costs with high-quality band saw blades
Thanks to specific technical support by WIKUS, it was possible to extend the service life with easy measures ranging from the optimum selection of the band saw blade, through the configuration of the cutting parameters and maintenance of the band saw machines. The band saw blade ECODUR® was also able to double the efficiency combined with a machining process that is four times as fast compared to competitor bands, so that our costs per cut have been reduced considerably.
WIKUS customer service

Technical training
on factors that impact on the service life of a band saw blade to reduce tool and manpower costs

Extensive technical support
for the selection of band saw blades, machine configuration and optimisation of the sawing and production process

Cooperative partnership
Partnership, cooperation, technical support and tips to further boost productivity

Optimisation of the service life, cutting costs and output
by means of a costs per cut analysis, and determination of the optimum cutting parameters
Any more questions?
The experts of our Technical Competence Center are happy to help you answer further technical questions connected to band selection and use.