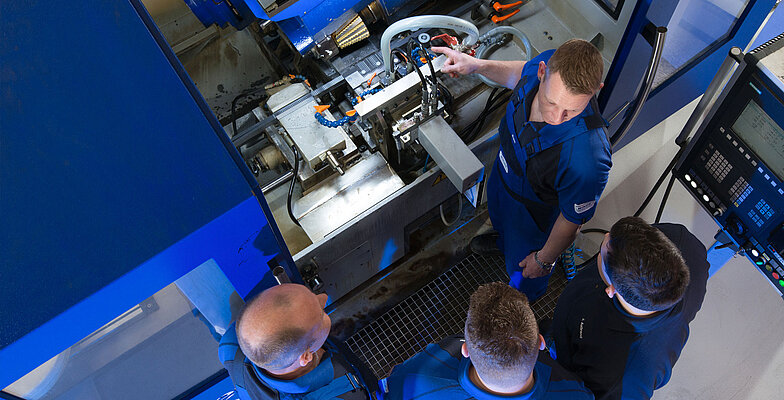 Visionary Investing: sawing technology and know-how
To position their production for the future, companies should take advantage of trends such as 3D printing and focus on innovative band saw technology and qualification.
A changing market requires more investment in future technologies. Innovative manufacturing methods such as 3D printing are currently on the rise – according to a survey by 3D printer manufacturer MakerBot, around 74 percent of respondents plan to invest in this manufacturing method in 2021. Manufacturing companies should anticipate trends like these early on, be bold and integrate innovative sawing technologies into their production. In addition, employee qualification is important, because it is crucial for the efficient interaction of workers, tools, and machines as well as the long-term success of the company.
WIKUS Sägenfabrik, Europe's largest saw band manufacturer, invests significantly in research and development every year. WIKUS experts see great potential and worthwhile investments in additive manufacturing and other new techniques in the future. A future challenge, however, could be cutting of the synthetic steel produced by 3D printing, where particularly hard nickel-titanium microstructures require the best-performing sawing tools.
Fit for the future – with investments in additive manufacturing and band saw technology
3D printers are already increasingly used in plastics as well as metal processing today and are associated with expectations of reduced manufacturing costs, material requirements, and time. According to the MakerBot study mentioned above, 58 percent of users expect costs to fall. However, the post-processing of the printed workpieces can be cost-intensive. This has the potential to increase efficiency through innovative sawing technology – WIKUS solutions can play a key role here.
"Innovative sawing solutions that keep the time and effort required for post-processing as low as possible will contribute to a further increase in efficiency in the manufacturing process, making 3D printing even more economical-", says Stefan Schwenda, Regional Sales Manager at WIKUS. This is because the high precision saw bands from WIKUS have always ensured high cutting surface quality when separating a printed workpiece from the substrate plate, thus minimizing the time and effort required for post-processing the workpiece and the substrate plate.
Innovative band saw blade solutions for more efficient post processing in 3D printing
Depending on the printed material, different band saw blades can be used in post processing: Our optimized bimetal band saw blades can be used to saw simpler steels and plastics, whereas carbide-tipped band saw blades can successfully cut titanium alloys. One example is the TAURUS® carbide band saw blades from WIKUS, which is an all-rounder with its innovative tooth geometry that can be used for a wide range of applications and is suitable for all steels as well as non-ferrous metals. Its high cutting surface quality also reduces post-processing. Due to its superior hardness, strength, and abrasion resistance, the CUBOGRIT® saw blade sprinkled with CBN cuts hard alloys and hardened ferrous materials of up to 70 HRC economically and allows for the immediate use of the components without reworking the saw surface.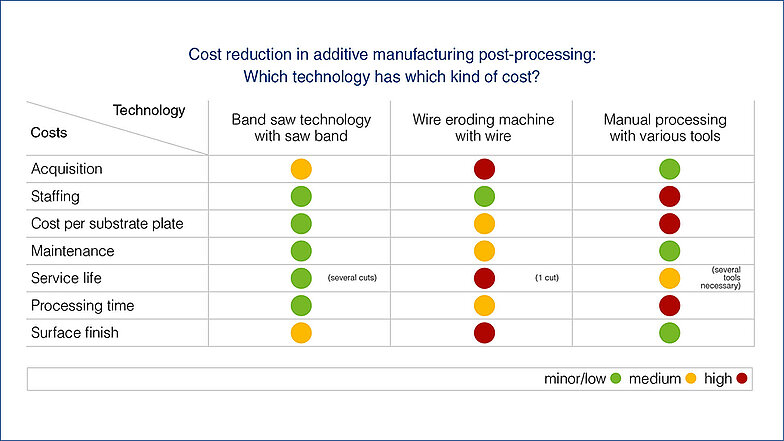 Coatings allow band saw blades to cut higher grades of hardness and extend blade-life
Coated band saw blades, which can saw more complex materials due to higher hardness and greater wear resistance, continue to gain relevance beyond 3D printing. High-performance industries such as automotive or aerospace rely on high-tech materials that prevent high wear and short blade lives caused by uncoated band saw blades. Coated bandsaw blades such as TAURUS® PREMIUM, FUTURA® PREMIUM and FUTURA® PREMIUM SN from WIKUS enable a cost- and material-saving separation. Compared to the uncoated bandsaw blades, the coated blades are characterized by the additional hard coating on the tooth cutting edge as well as a coating on the back guides – and thus, a longer service life.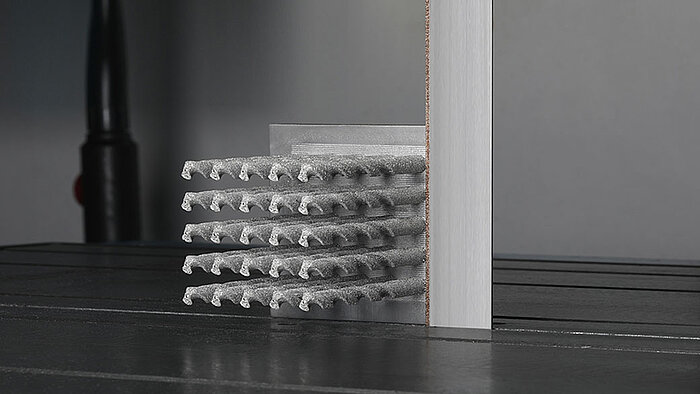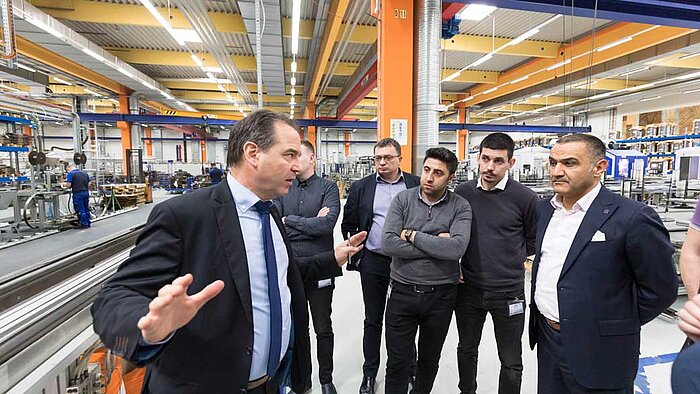 Great potential for optimization through employee qualification
With ongoing changes in materials, machines and tools, there are always developments that will allow for future optimization, but these require investments. The prerequisite for cost-effective use is that employees can apply the new technologies in practice. Investments should therefore not be limited to the material area of production but should also consider the qualification of personnel. In order for companies to leverage previously unused potential in the efficiency of the sawing process and look into a bright future, it´s important to train employees in the use of the innovative technologies.
Investment in know-how and digital skills with WIkademy® webinars
The face-to-face seminars and the new webinar series "Sägen in der Praxis: Gewusst wie!" (Sawing in Practice: Here's how!") from the WIKUS training center WIkademy® offers special knowledge about WIKUS products and application tips for employees along the sawing process. The webinars are aimed at machine operators, maintenance personnel, application engineers, and purchasers as well as dealers, among others. In addition to theoretical and practical knowledge on sawing technology, information on the use of digital tools and service solutions from WIKUS form a major cluster of topics. This is particularly worth emphasizing because the use of digital aids in manufacturing will continue to increase in the future. Handling these aids with ease and confidence will become a prerequisite for efficient sawing processes.
More on trends, technologies, and tips in our White Paper
WIKUS formulates the importance of investments in future-oriented technologies such as 3D printing and the significance of comprehensive know-how – also in the field of digital competences – in the everyday work of manufacturing companies in its White Paper "Strategies for more efficiency in the sawing process – future-oriented investment and promotion of qualification".
With the download, you will receive unlimited and free access to the Whitepaper regarding investments and qualification for an efficient production.
Two major trends – the industrial 3D-print and high-tech materials in the production process
Sustainable by HR-development and in-house qualification
Digital tools and service solutions regarding the application – support for skilled workers
Order now free of charge